Grow with us
Explore a career at Poclain for professional development, progression and satisfaction.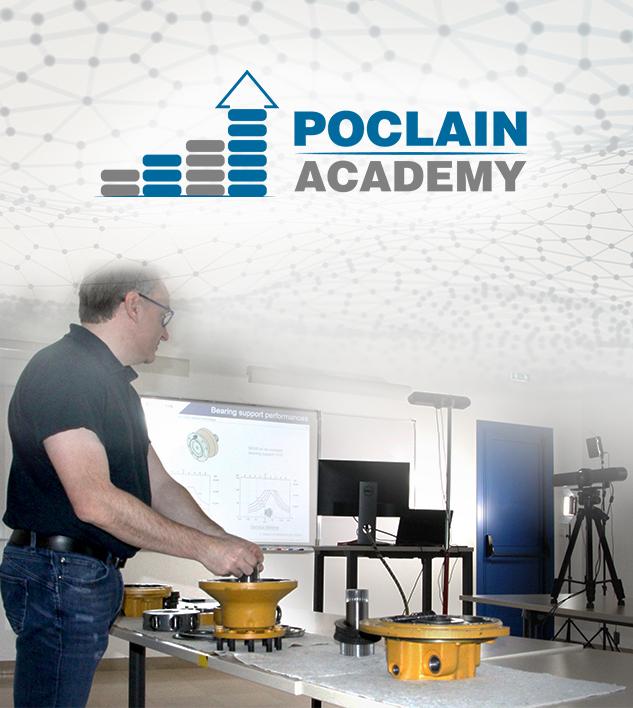 POCLAIN ACADEMY EMPLOYEES' SESSIONS
50 000 training's hours by years
100 technical training delivered by the PHTC (Poclain Hydraulics Training Center)
Trainings on 8 plants and more than 20 Sales subsidiaries
200 e-learnings available
Onboarding path for new employes
Operators onboarding schools in each plant
SUPPORTING YOUTH LEARNING AND TRAINING
O'TECH, the production school created by Poclain and its partners in France, welcomes dozens of young people each year to train them in industrial jobs in real conditions. This learning model allows them to respond to very real customer orders. A direct relationship with the business world.
POCLAIN IS COMMITTED TO "LES APPRENTIS D'AUTEUIL"
Poclain is there to support young people who are having difficulty integrating into professional life through apprenticeships or Employment Insertion Contracts (CIE). His commitment to "Les Apprentis d'Auteuil" for many years is the perfect illustration of this.
Our network of colleges around the world
Poclain has developed a network with many colleges around the world.
A long-lasting relationship of trust.