Poclain Hydraulics China 20th Anniversary Celebration
The 20th anniversary celebration of Poclain Hydraulics in China was successfully held at the Kerry Hotel in Pudong, Shanghai on November 23 2022.
Since its arrival on the Chinese market over the past 20 years, Poclain Hydraulics has performed spectacularly. In the eyes of the Chinese construction machinery industry, Poclain Hydraulics, as a family-owned company, is undoubtedly a stealthy little giant, with more than 50% of the radial piston cam lob motor market share. In November 2022, Poclain celebrated its 20 years on the Chinese market, in Pudong, Shanghai.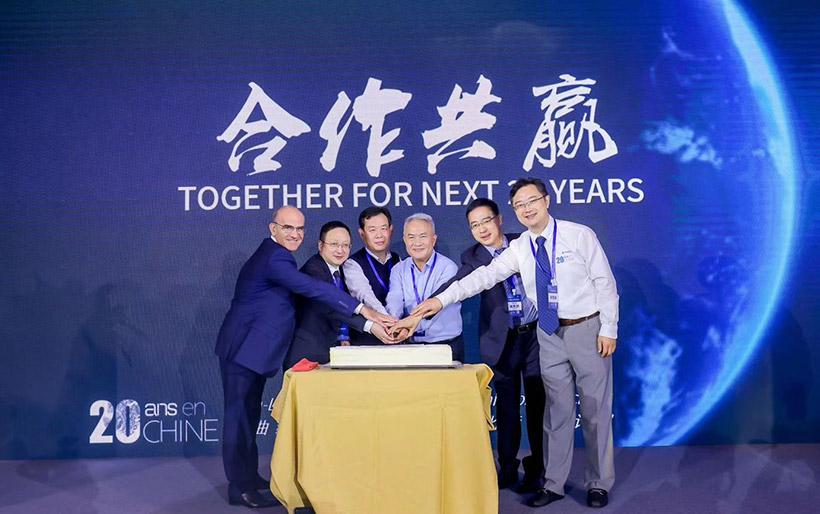 Industry changes and customer expectations are the source of the steady development of Poclain Hydraulics. In order to provide better products and services to Chinese customers, Poclain Hydraulics has set up a world class factory in Songjiang, Shanghai, in addition to its Sales Subsidiary in Beijing and a Sales Office in Quingdao. The Group has maintained the same level of technical research and development strength as the top level in Europe and America.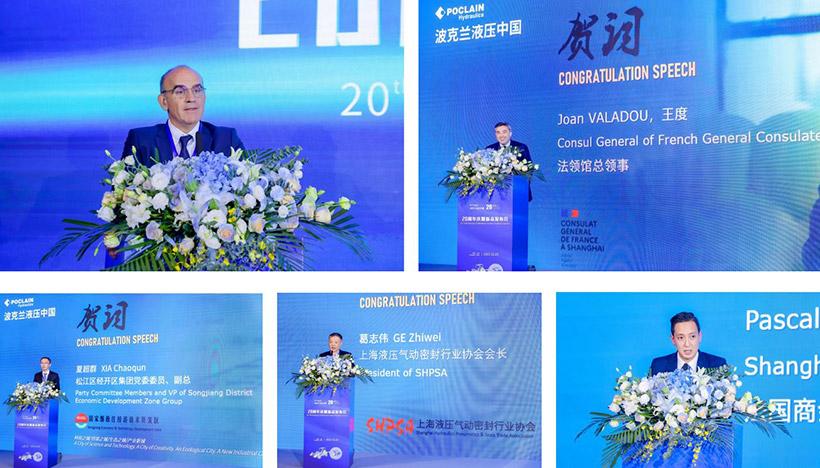 Frederic MICHELLAND, Poclain Group CEO, Joan VALADOU, Consul General of France in Shanghai, Xia Chaoqun, Member of the Party Committee and Vice President of Songjiang Economic Development Zone Group, Ge Zhiwei, President of Shanghai Hydraulic Pneumatic and Sealing Industry Association, Pascal CHEN, Shanghai Branch Director of CCI FRANCE CHINA and other relevant department heads and business partners attended the celebration together.
Quality control is reflected in all aspects of the company's management. Our quality control includes customer requirements, application solutions, commissioning, after-sales service and corporate governance, in addition to a general understanding of production quality and supply quality," Frederic MICHELLAND, Poclain CEO said.
Facing the trend of technological upgrading in the global construction machinery field, Poclain Hydraulics, specialized in hydraulic components, particularly in came-lobe motors, officially launched the e+h electric hydraulic drive solution developed in response to the trend of electrification.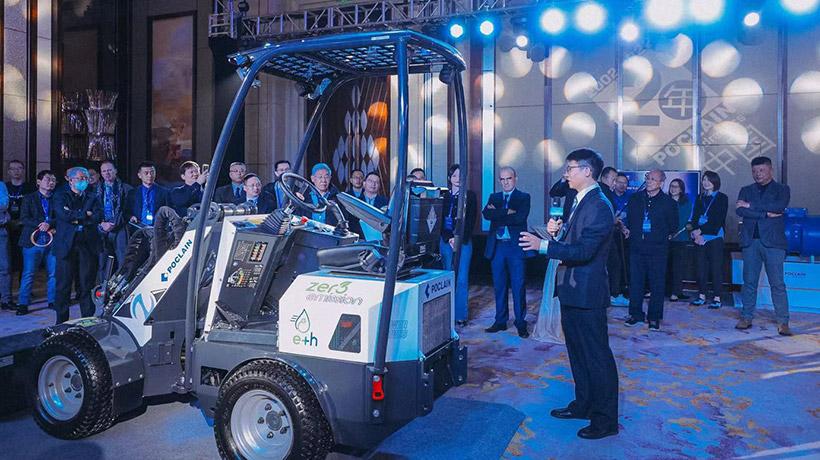 With the double carbon target sweeping in, it is possible to enter a new market by creating a new product or by adding value to an existing product based on the needs of the user. Thanks to a pioneering start in the development of new power solutions based on e+h drive technology for small construction and material handling machines, Poclain Hydraulics has mastered the world's leading came-lobe motors, electric controls and complete hydraulic drive system solutions and is maintaining a high growth trend in the global hydraulic market as well.
e+h is an electrification solution for a wide range of applications and provides support for OEMs in the development of zero emission off-road vehicles. In addition, in the core area of came-lobe motors, Poclain also brings a high-quality product technology to the Chinese market, for example the 40-liter high power direct drive motor MI330.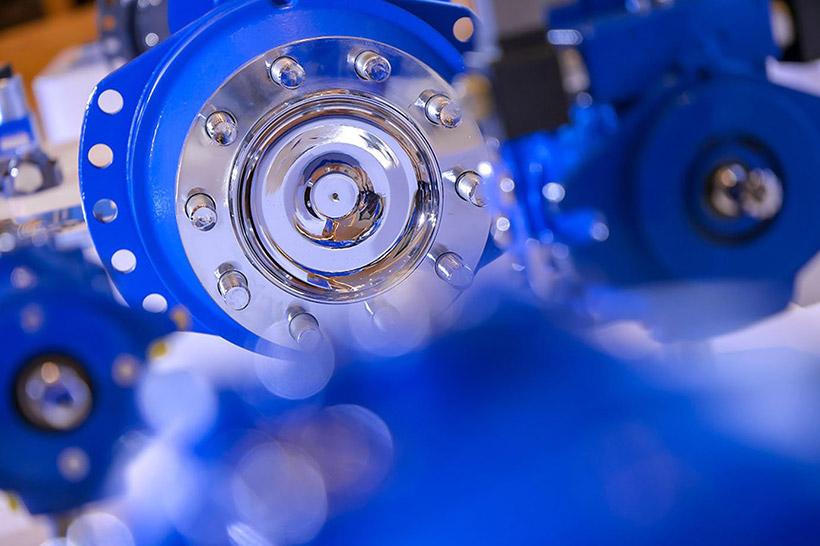 According to a Chinese expression, when all boats are in competition, the one who fights is the first. The launch of the e+h electro-hydraulic drive solution and the 40-liter high power direct drive motor not only strengthens the existing product line, but also has far-reaching significance for Poclain Hydraulics to continue to expand its market share and push forward the layout of new products.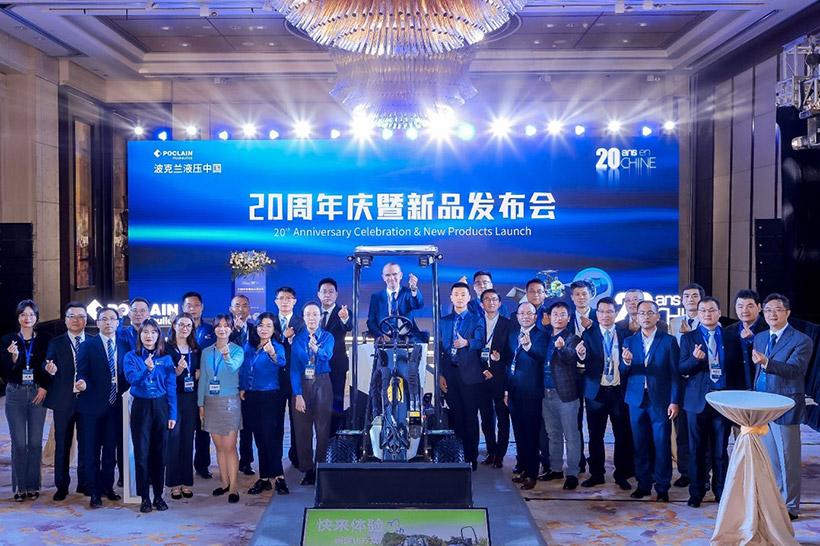 20 years, for Poclain Hydraulics China, is the starting point of a new race forward. Poclain Hydraulics has always been optimistic about China's development and Asia Pacific markets. The future is here, and with the sound of a new track for Poclain Hydraulics gaining momentum, the next 20 years will undoubtedly be even more exciting for the market to look forward to.