Governance
Poclain's Governance structure and rules ensure that the company's strategic objectives are achieved, thereby guaranteeing the best performance and upholding its stakeholders' interests. Poclain's governance implements and follows the relevant best practices compiled in the IFA and AFEP-MEDEF guides.

For several years now, it has been supplemented by a set of measures elaborated to ensure an ethical and responsible company conduct. The governance rules and management (responsibilities, delegations, procedures, communication, internal control and audits, etc.) help control the risks associated with the company's activities.

Governance leans on board members' recommendations to develop the company's strategy. It is keen to support the Group's ambition to pursue sustainable development in line with its values.

The executive committee is responsible for the strategic deployment and operational management of the company. Its organization is divided into two major value chains backed by support functions. The first, upstream, Business and Technology, is oriented towards customer relations, innovation, product and service offering, product design and industrialization. The second, Operations, deals with actions related to the supply chain, manufacturing and quality products.

This streamlined Comex is enhanced by an expanded Management Committee including Marketing (Mr. Denis Greder) and Human Resources (Mr. Alain Everbecq) functions.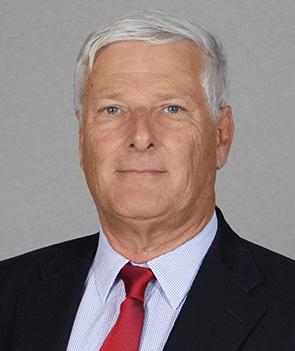 Laurent
Bataille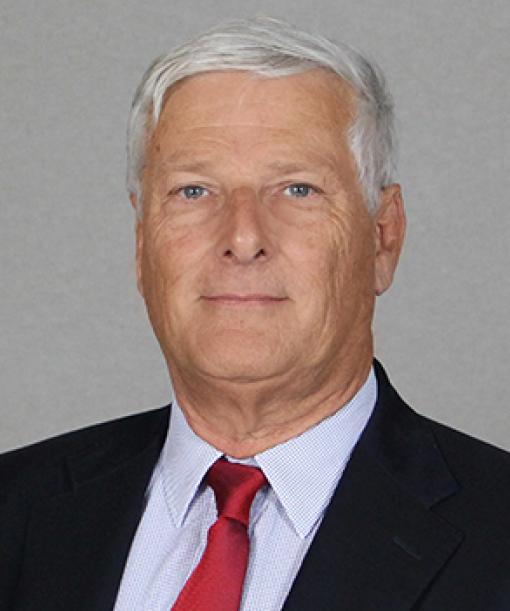 Laurent
Bataille
As engineer with a degree from ESTP France and holder of an MBA from Columbia University in New York, Laurent BATAILLE began his career at Dumez Bâtiment before joining Poclain Hydraulics in 1985.
He became General Manager in 1992, then Chairman and CEO in 2002, and has successfully managed the Group to where it is today.
Since 2015, Laurent BATAILLE has been President of the Poclain Group.
In addition, he devotes part of his time to professional organizations such as UIMM (Union of Metal Industries and Trades) of which he is a member of the national board and AIF (Alliance for the Industry of the Future) of which he is an Ambassador and France Industrie of which he is regional coordinator for the Hauts de France.
He was Chairman of the French association « Entrepreneurs et Dirigeants Chrétiens » from 2014 to 2018 and is now Chairman of UNIAPAC Europe (International Union of Movements of Christian Business Leaders).
He is also Chairman of the Sud Oise Production School (EPSO) whose objective is professional integration through education and industry.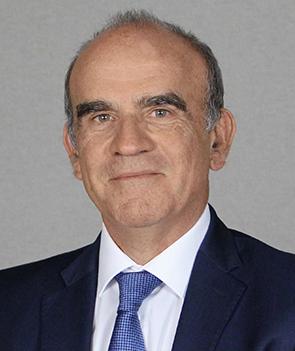 Frédéric
Michelland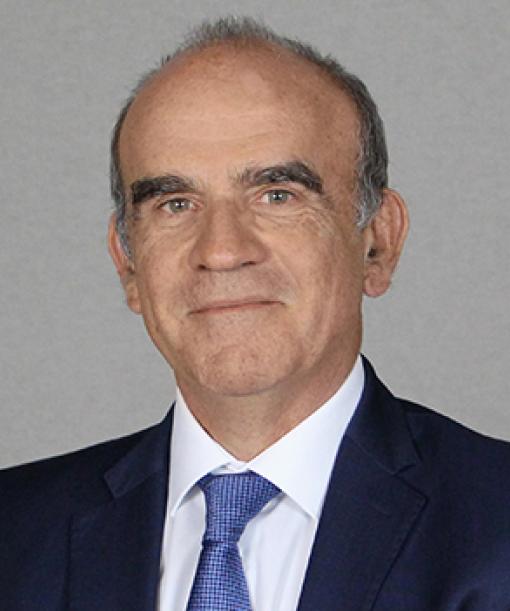 Frédéric
Michelland
Graduated from Sciences Po Paris and holding a Master in Finance as well as INSEAD MBA, Frederic MICHELLAND began his career in 1989 in the banking sector in the US. After holding several financial responsibilities at ENGIE, he joined Nexans as Group Chief Financial Officer, Purchasing and Information Systems VP. Afterwards, he was appointed Americas MD and then became Deputy CEO in charge of Group worldwide major project business line.

In 2013, he became CEO of Latecoere Group, specialized in the design and manufacture of aeronautical components. He led the operational and financial turnaround of the company before relaunching the company R&D developments. In 2017, he held the position of Vice-President of Business Development for Europe at Spirit Aerosystems, one of the largest American aeronautical Tier 1 companies.
Since October 2019, Frederic MICHELLAND has been the Chief Executive Officer of Poclain SAS leading the Transformation 2025 plan.
He is a member of several professional associations (UIMM*, FIM*, ARTEMA*) and holds Board position in medium size companies (ThermoTechnologies) and non-profit organizations.

*UIMM: Union of Metal Industries and Trades / FIM: Federation of Mechanical Industries / ARTEMA: Mechatronics industrialists' Union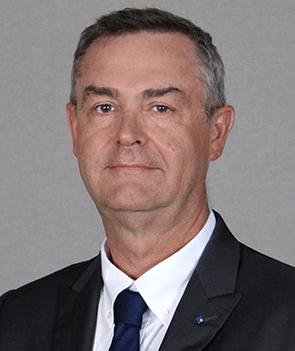 Pascal
Bartek
GROUP SUPPLY-CHAIN AND INFORMATION SYSTEM DIRECTOR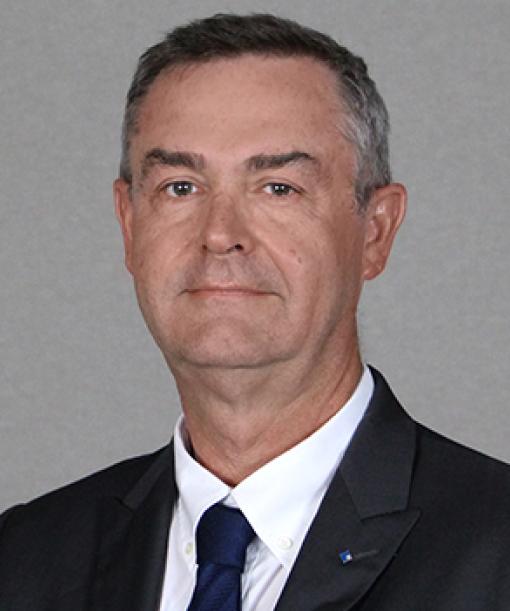 Pascal
Bartek
GROUP SUPPLY-CHAIN AND INFORMATION SYSTEM DIRECTOR
Pascal BARTEK graduated from Pierre et Marie Curie University in Paris, with a major in mechanical technology and production engineering.
He joined the Poclain Hydraulics French manufacturing plant in 2001, after several years in various logistics positions held within a German automotive supplier.

Since 2006, he has set up and managed the Group Supply Chain, organizing flows and inventories within the worldwide network of nine Poclain Hydraulics manufacturing plants and their related vendors.

He recently sponsored the implementation of our new eBusiness-Suite ERP with success on all industrial sites, part of our SI+ program, for all Supply Chain, Planning, Sourcing and Manufacturing aspects.
Since 2018, while keeping Supply-Chain under his responsibility, he also has taken over the Information Technologies and Digitalization department.
In addition, he has been in charge of the Purchasing Department since March 2022 (for which he was previously responsible from 2015 to 2018).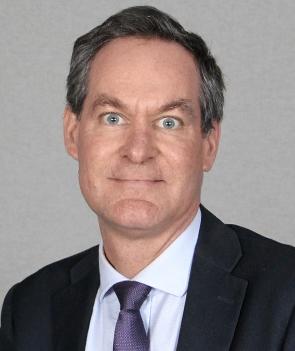 Jean-Marc
Bouleau
GROUP CHIEF FINANCIAL OFFICER
Jean-Marc
Bouleau
GROUP CHIEF FINANCIAL OFFICER
Jean-Marc BOULEAU graduated from EDHEC Business School (class of 1998).

He began his career in commercial banking in Italy (Crédit Lyonnais) as a credit analyst and then in Germany (Société Générale) as an Export Financing Account Manager.

He joined the industrial sector of the Nexans Group in 2000 where he held various financial positions for other 14 years: Credit Manager, Plant Management Controller, Investor Relations Manager before ending his career at Nexans as Finance Director of the High Voltage and Submarine Cables Division.

From 2014 to 2021, he was CFO of the Motul Group (a family-owned company with strong international growth and turnover of €400M).

Jean-Marc BOULEAU joined Poclain Hydraulics in October 2021 as Group CFO.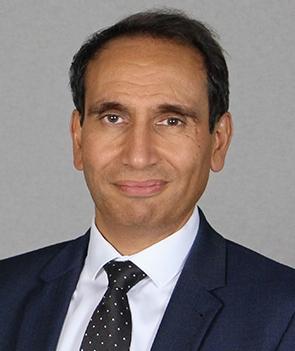 Laurent
Dahmani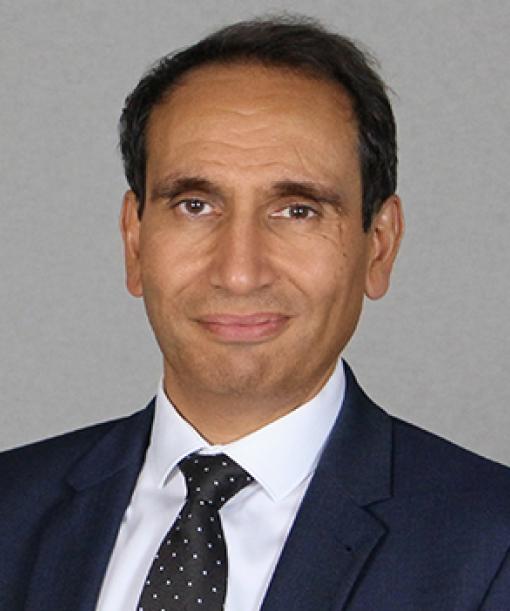 Laurent
Dahmani
Laurent DAHMANI graduated from Ecole Centrale Paris and is certified as Company Director by Sciences PO-IFA.

After starting in the automotive industry with first class tier one international suppliers, he entered the consulting sector and worked for one of the big 5 consulting firms as well as for an international family-owned business.

During that time, he also initiated several startups specialized in information systems and the Internet.

In 2009, Laurent DAHMANI joined BureauVeritas Certification as Managing Director of its English activities, before leading its Global Technical Direction at the Headquarters.

He then managed the GMED, a certification organization in the medical device field, before joining AFNOR Certification as Deputy Managing Director.

Laurent DAHMANI joined Poclain Hydraulics in February 2022 as Company Secretary General. His first priorities focus on the transformation of the company and on change management to support the strategic plan.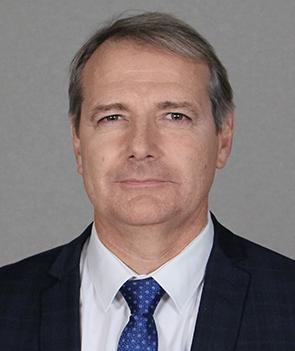 Olivier
Dion
GROUP DESIGN AND MANUFACTURING ENGINEERING DIRECTOR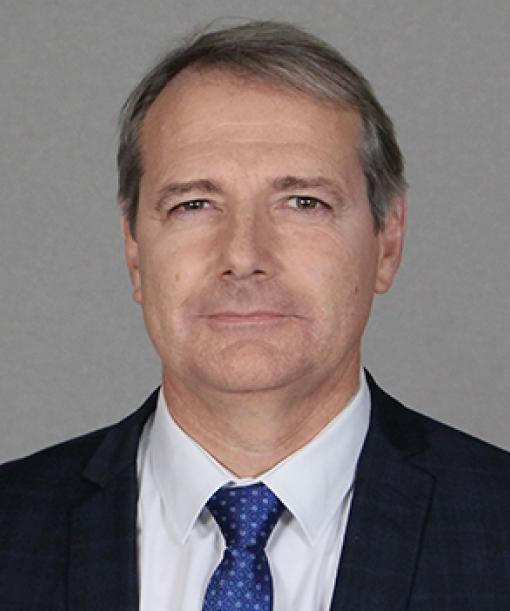 Olivier
Dion
GROUP DESIGN AND MANUFACTURING ENGINEERING DIRECTOR
Olivier DION, graduated as a mechanical engineer from Arts & Métiers, and joined Poclain Hydraulics in 2001, after several years of experience in the automotive sector, in France and abroad, within Faurecia, General Motors, Valeo and Johnson Controls.

He built his expertise through the turnaround and start-up of manufacturing production sites, for various components such as mufflers, automatic shifting units, pumps, radiators and door panels.

After 4 years as Group Industrial Manager, he became Quality Director, then Industrial Director for Pumps and Valves before being appointed Head of Motor Business line.
In 2021, he took the responsibility of the new created DME Division.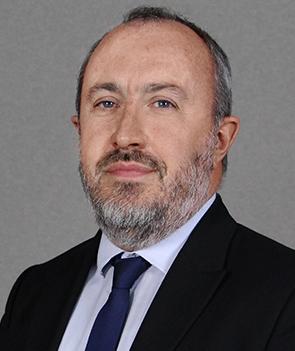 Pascal
Magueur
GROUP INDUSTRIAL AND QUALITY DIRECTOR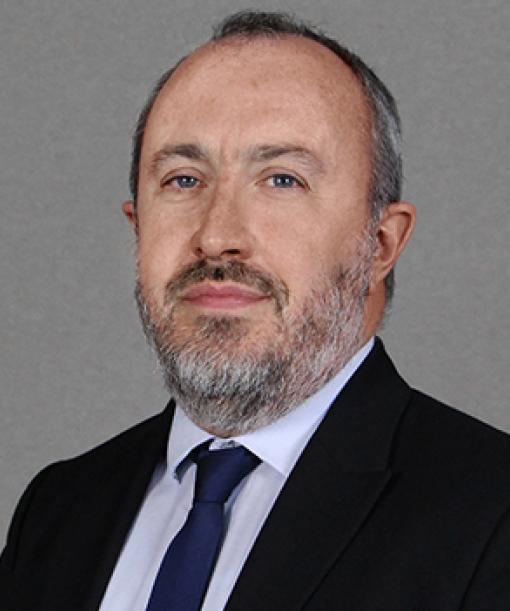 Pascal
Magueur
GROUP INDUSTRIAL AND QUALITY DIRECTOR
An engineer graduated from ICAM (Catholic Institute of Arts & Métiers), Pascal MAGUEUR has strong experience as a Plant Manager and Industrial/Operations Director.

He worked in France, Czech Republic and South Korea and spent a significant part of his career in the automotive and aeronautics sectors in major tier 1 companies like Faurecia & Latecoere.

More recently, he evolved as Sales & Operations Director for the joint venture formed between Michelin and Fives in metal additive manufacturing.

During his career, Pascal has developed strong know-how in implementing Operational Excellence in manufacturing environments.

Pascal joined Poclain Hydraulics in 2021 as Group Industrial and Quality Director.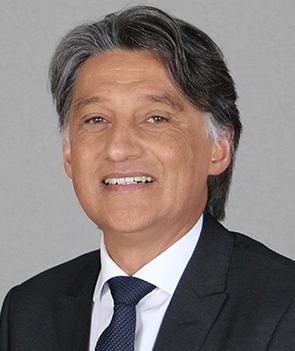 Stéphane
Rakotoarivelo
GROUP SALES AND MARKETING DIRECTOR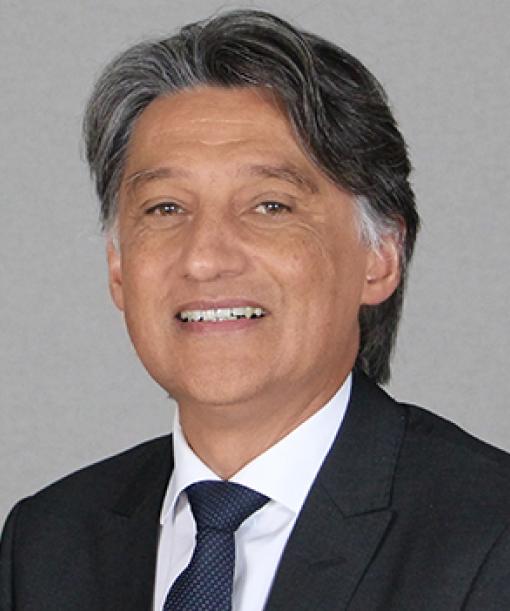 Stéphane
Rakotoarivelo
GROUP SALES AND MARKETING DIRECTOR
Stéphane RAKOTOARIVELO has Masters' degrees from the Ecole Centrale de Nantes and IFL Stockholm School of Economics.

He joined Poclain Hydraulics in January 2012 after more than 12 years in various R&D and Marketing positions at Atlas Copco, in France, UK, USA and Sweden.

Since his arrival in the Group, he devoted his time to strategy and its deployment, as well as all the aspects of R&D, marketing and innovation in products and systems.

He was nominated Group Sales and Marketing Director in January 2021.

He also accompanies the Group along its strategy-building process, to strengthen its growth and profitability within an ever-more competitive environment.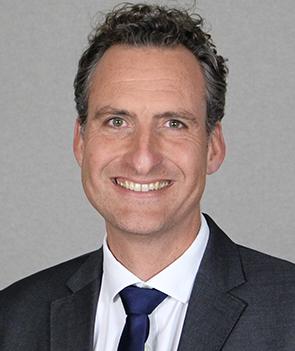 Eric
Vives
GROUP RESEARCH AND TECHNOLOGY DIRECTOR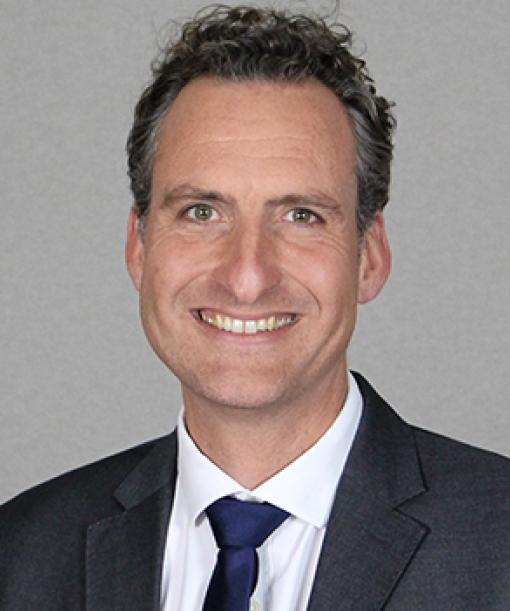 Eric
Vives
GROUP RESEARCH AND TECHNOLOGY DIRECTOR
Eric VIVES, graduated from Ecole Polytechnique in 1996, joined PSA (Stellantis now) in 2001.

He worked for 12 years in various positions, globally focused on project management mainly for Diesel engine development, hybrid strategy definition and implementation.

He managed, a major local industrialization of gasoline motors for 3 years in Sao Paolo, Brazil.

In 2013, Eric VIVES joined Poclain Hydraulics to develop the automotive business with Poclain Powertrain. Since 2020, he has been in charge of Research & Technology for the global company.