CORPORATE SOCIAL RESPONSIBILITY (CSR)
Poclain wants to continue to be a responsible institution, with the ambition of remaining the first choice partner of our customers, and at the same time to meet the expectations of all our stakeholders at the same time. Poclain's strategy has long included social responsibility, at a time when the term "CSR" did not yet exist, while remaining faithful to our mission.
Beyond the expectations of our shareholders, suppliers and partners, there are those of our clients, employees, futures generations and territories.
OUR CUSTOMERS: Poclain offers our manufacturer customers high value-added transmission solutions, using the most appropriate technologies.
OUR EMPLOYEES: Poclain participates in the professional development of our employees through our jobs and training programs, particularly through Poclain Academy, and encourages internal mobility and career management.
FUTURE GENERATIONS: Poclain is committed to energy efficiency and resource preservation. Our certified factories, purchasing and manufacturing processes integrate this dimension.
TERRITORIES: Poclain promotes the integration of young people in difficulty into the workforce and supports educational projects in which Poclain's employees are involved throughout the world.
Poclain is therefore pursuing a sustainable development approach in line with our values: People, Innovation and Business Ethics.
Human capital is an important link in the evolution of our family-owned group: being attentive to their expectations and supporting their professional development is a guarantee of their professional sustainability. The innovation of new products and services, the contribution of new technologies, in line with societal expectations, are competitive advantages that set us apart from the competition. Finally, the ethics that we demand in our business relationships preserves our image and position us as a partner of choice with our customers and suppliers.
For these reasons, Poclain remains committed to the pursuit of 4 of the 17 Sustainable Development Goals set forth by the United Nations for 2030: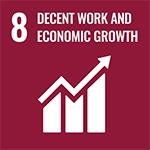 Decent work and economic growth
Sustainable and profitable growth, continuously working on productivity and innovation in products, systems and industrial processes,
Constant development of our employees' competencies, hiring apprentices,
Continuous improvement and promotion of security, asset protection and safety at work.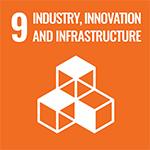 Industry, innovation and infrastructure
Selection of innovative and relevant technologies to fulfill and exceed customers' expectations,
Inclusion of "eco-design" targets in our new product, service and system developments.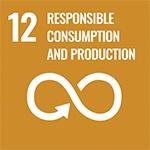 Responsible consumption and production
Rationalization of the sourcing and use of natural resources in total respect of the environment,
Product lifecycle enhancement through use of recyclable materials and chemical management.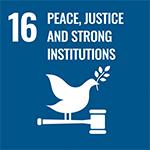 Peace, justice and strong institutions
Internal and external promotion and practice of business ethics and zero-tolerance policy,
Active and regular training of all Poclain's employees on these matters.